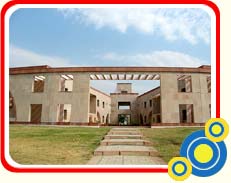 IIM Indore is the youngest of all the IIM branches in India. It was incepted ten years ago and has achieved great heights in such a short span of time. Indian Institute of Management Indore has developed amiable relations with the industry and is churning out world class professionals every year. It has managed to set aside a special place for itself and is excelling in the field of management and technology. The two year Post Graduate Program is classified as one of the best management programs in the world. Apart from this, there are a number of other programs offered at
IIM Indore
.
The Post Graduate Programme (PGP)
It is a two year "Post Graduate Diploma in Management.
Management Development Programme (MDP)
It offers management skills to people from various sectors of the industry. The duration of each course ranges from a week to a fortnight and is held throughout the year.
Executive Post-Graduate Programme (Exe-PGP)
It is an 18-month program, designed for working executives.
Fellow Programme in Management (FPM)
It is a four/five year's management program, designed for doctoral participants in management. It provides competence in teaching and research in management education, and practice.
General Management Programme for Defence Officers (GMP)
It is a six month management program for defence personnel.
BroadBand Based Management Programs
The Campus
Indian Institute of Management at Indore has a world class campus. The Institute has fast and reliable computer network of more than 1050 Nodes. This Network is connected to the entire campus including the hostels, faculty blocks, admin block, classroom blocks, MDP block, and library & seminar blocks. Every room of the hostel has a dedicated desktop PC / Laptop connected on the Institute's network to provide round the clock access to the internet. Wireless network is also enabled in Faculty, Class room, MDC & hostel blocks.
The class rooms are fully equipped with gadgets like multimedia notebooks, LCD & O/H projectors, motorized screens, infrared pointers, cordless microphones and speakers and other audio visual devices. There are hostel facilities for both men and women. The rooms are single seated and have wireless network connectivity. The hostel offers facilities like mess, canteen, goods store, telephone, washing machine, gymnasium, medical facilities etc. There are also recreational activities like TT, volleyball, badminton and carom to keep you fit.
Events
IIM Indore hosts an annual marketing fest 'Utsaha' aimed at doing research for the companies. The fest is organized by the Marketing club - Mercuri. To attract people, it is presented as a fun filled festival. The students at the Institute have also launched a business magazine called 'I', keeping it in pace with the business world.